IN YEARS 7-11
There's often a lot going on in your life when you're choosing GCSEs or sitting down in the exam room at the end of year 11. During your time at school you may well have thought about 'what next?' What might you choose to do at A level and possibly after that?
Have you ever thought about one day becoming a doctor? Why not? There are doctors today working in the health service who are very much like you, who once may have been equally puzzled by their GCSE choices or content. There is no such thing as a 'typical' doctor – everyone is different, everyone has their own reasons for wanting to help other people.
You can watch the videos on this webpage and hear from people from all sorts of different backgrounds who have become doctors. You can also click on the links on this page to find out more about what it's like being a doctor.
CLICK VIDEOS TO ENLARGE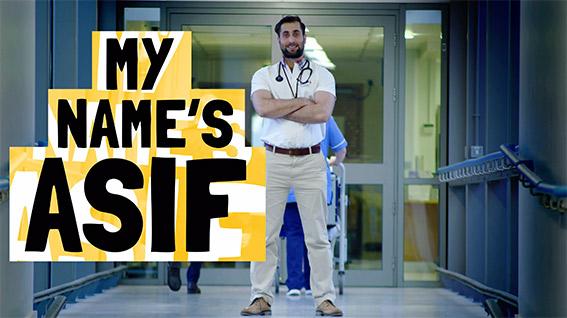 ---
MYTH BUSTING MYTHS
CLICK VIDEOS TO ENLARGE