Are you preparing your application for Medical School?
Sign up for our virtual workshop today!
Designed for students wishing to study medicine, the programme has been expanded to provide more students with an opportunity to access the support and will be running on Tuesday the 11th August. Participants will have access to qualified doctors and current medical students who will provide advice and guidance around the Medical School application process.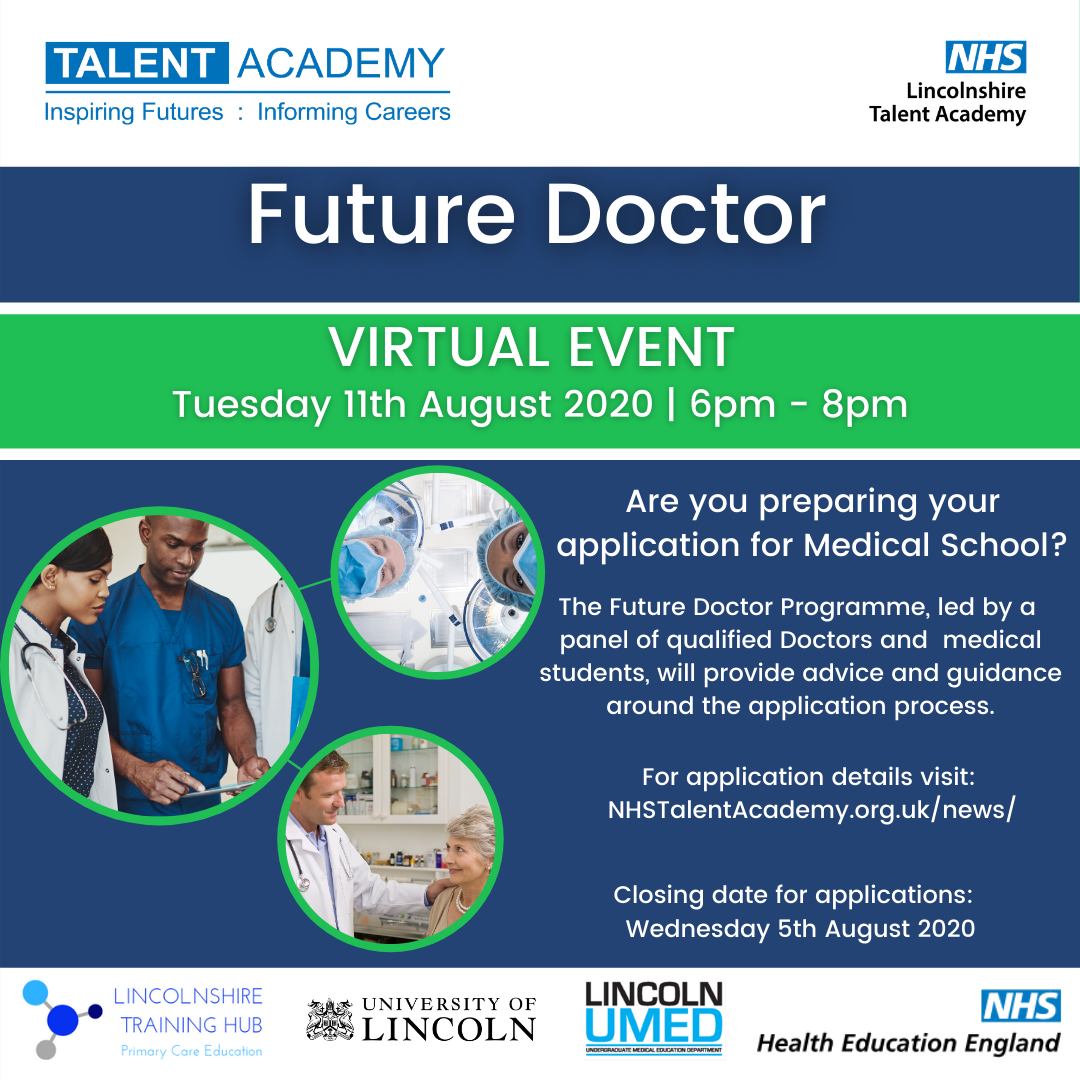 Delivered in partnership with our partners Health Education England, Lincolnshire Training Hub and Lincoln Medical School (a partnership between the universities of Nottingham and Lincoln) we would strongly encourage students looking to submit applications this autumn to apply.
For more information and to apply; please visit the following page: https://nhstalentacademy.org.uk/placement/future-doctor-virtual-event-11th-august-2020-dr-you/